Volume 2, Issue 2 (2021)
Dear Reader,
On behalf of our Editor-in-Chief, associate editors, review board, and editorial board members, I welcome you to Volume 2 Issue 2 of the Interactive Journal of Global Leadership and Learning (IJGLL). This issue contains two articles and for the very first time, a book review. Jung's phenomenological study explores qualitatively the experiences that have contributed to teacher retention in a rural school district of North Dakota. The Nava, Vigil, and Evenstad cross-sectional survey explores the impact that being a first-generation teacher has on their teaching self-efficacy to address the instructional needs of diverse students. Carlson reviews the book The Nexus of Teaching and Demographics: Context and Connections From Colonial Times to Today(2020), written by our Editor-in-Chief, Dr. Boyd Bradbury.
We trust that you will find useful the articles in this issue and the first book review. We wish you a very productive spring semester and invite you to submit a manuscript for our Volume 2, Issue 3 that will be published in June 2023.
Sincerely,
Ximena Suarez-Sousa, Ph.D.
Managing Editor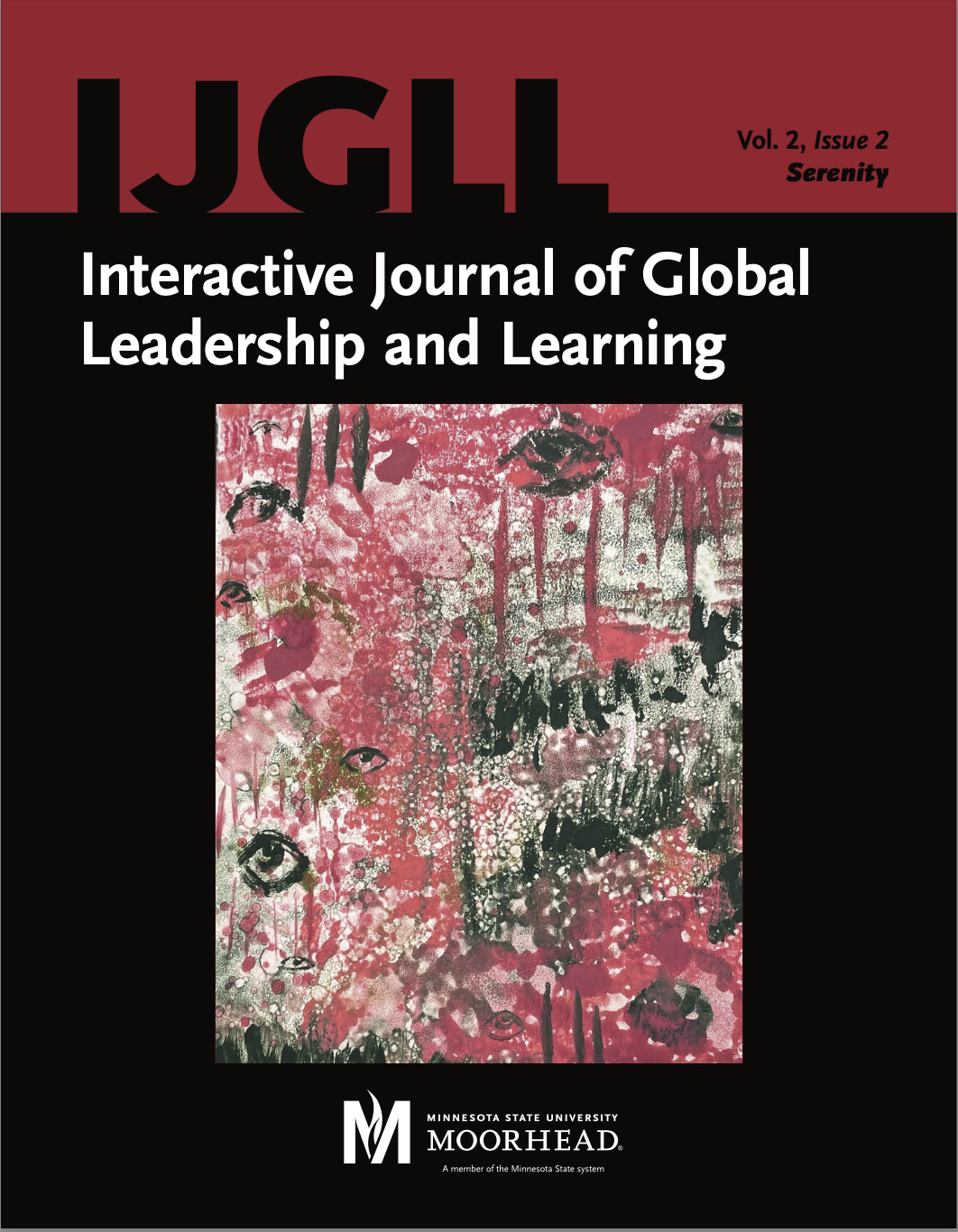 Editors
Boyd Bradbury, Ph.D.

Editor-in-Chief

Ximena Suarez-Sousa, Ph.D.

Managing Editor
Cover Art
"Serenity"

By Jenna Christian
MSUM Art Education student
Visit MSUM School of Art