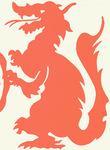 Interviewer
Margaret Reed
Files
Description
Joseph A. Belgum discusses the attitudes of pastors and the Lutheran Church towards counseling and psychiatry in the 1930s and 1940s, including how this led to his attending the School of Social Work at Columbia University in New York. Belgum also tells how the Lutheran Social Services in Fargo developed and describes the agency's relations with Children's Village. He also describes the development of training programs for prison and mental health hospital chaplains. Belgum also mentions the North Dakota House of Mercy, settling refugees, and his involvement in the Model Cities program in Fargo, which included low cost housing for poor people. He also discusses attitude changes in social workers, the problems connected with social work, and how people's attitudes have changed towards social problems.
Biography
Joseph A. Belgum was born south of Glenwood, Minnesota, the son of a Lutheran minister. Joseph was active in 4-H and attended Luther Lakeland College of the Evangelical and Reformed in Sheboygan, Wisconsin. He received his Bachelor's degree at the University of Minnesota in 1940, then entered the Luther Seminary in St. Paul, obtaining his Bachelor of Theology degree in 1944. Belgum became a student pastor in Brooklyn, New York. While there he became involved in social work. Belgum received a scholarship from the Lutheran Church to enroll in the School of Social Work at Columbia. He completed his Master of Social Work degree in 1949, majoring in Psychiatric Social Casework. Belgum worked in New York until 1957, when he became the Director of the Lutheran Welfare Society in Fargo. This organization was later known as Lutheran Social Services. Belgum remained the Director until 1971, when he left to run the Lutheran Social Services of Northern California. In 1978 Belgum became the pastor of a church in Jamestown, North Dakota. He retired in 1980 and moved to West Fargo, North Dakota.
Date of Interview
3-11-1983
Original Format
Audio tape
Named Persons
Margaret Reed, Dick Reed, Ernest Staples Osgood, Frederick Jackson Turner, Sigmund Freud, Charles Darwin, Dwight David Eisenhower, Clarisse Clementson, Darrell A. Burkland, Olson, Herschel Lashkowitz, Philip Heckman, King, Lewis, James Merrill
Professions
Creameries, Selling--Farm equipment, Real estate agents, Christian vacation schools, Clergy, Social workers--Mental health, Hospitals—Administration
Organizations
4-H clubs, Starbuck High School, Luther Lakeland College, University of Minnesota, University of Wisconsin—Madison, Luther Theological Seminary, Brooklyn Council for Social Planning, Columbia University, New York School of Social Work, Community Service Society of New York, Salvation Army, Lutheran Social Service of Minnesota, United States. Social Security Administration, Norwegian Lutheran Deaconesses' Home and Hospital, Lutheran Social Services of North Dakota, Lutheran Welfare Society, North Dakota House of Mercy, North Dakota Rescue Mission, North Dakota—Dunseith, North Dakota State Hospital, Menninger Foundation, Menninger Clinic, Catholic Family Service, North Dakota Children's Home Society, Svee Home, Villa Nazareth, North Dakota Industrial School, Mental Health Association of North Dakota, Mental Health Association of New York State, United Way, North Dakota State University, Madison Elementary School, Fargo-Moorhead Indian Center, Fargo Park District, United States. Department of Housing and Urban Development, Basin Electric Power Cooperative, New Horizons Manor, United States. Immigration and Naturalization Service, Lutheran Social Services of Northern California, National Association of Social Workers, Moorhead State University, Rape & Abuse Crisis Center, Center for Parents and Children
Places
Minnesota—Glenwood, North Dakota—Fargo, Minnesota—Minneapolis, Wisconsin—Sheboygan, Minnesota—Saint Paul, Wisconsin—Eau Claire, Montana—Sun River Canyon, North Dakota, New York (State)--New York—Brooklyn, New York (State)--New York, Illinois—Chicago, Manitoba—Winnipeg, North Dakota—Dunseith, North Dakota—Jamestown, Nebraska—Lincoln, Kansas—Topeka, North Dakota—Bismarck, North Dakota—Minot, North Dakota--Grand Forks, North Dakota—Williston, North Dakota—Dickinson, North Dakota—Grafton, North Dakota—Mandan, North Dakota--West Fargo, South Dakota, California--San Francisco, California—Fresno, Nevada—Reno, Oregon, Michigan
Keywords
Social service, Mental health services, Chaplains
Restrictions on Use
Permission to publish, quote, or reproduce these oral interviews must be obtained in writing from Minnesota State University Moorhead Archives.
Disciplines
Oral History | Social Work
Recommended Citation
Belgum, Joseph A., "Oral Interview of Joseph A. Belgum" (1983). Oral Interviews. 25.
https://red.mnstate.edu/oral_interviews/25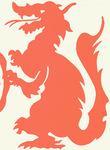 COinS