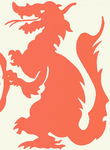 Interviewer
Margaret Reed
Files
Description
Roland F. Winterfeldt discusses his experiences in the field of social work. He mentions the growth in the care available for people with chemical dependencies, pointing out that Otter Tail County was the first county in Minnesota to provide counseling for chemical dependence. He also notes the budget differences for Otter Tail's center in the last 26 years and the growth in social work services for high school children in Otter Tail County.
Biography
Roland Winterfeldt was born July 10, 1921 in Brownton, Minnesota. After serving in the military, he finished college at Gustavus Adolphus where he received his bachelor's degree in Sociology and Social Work. He did some further study at the University of Minnesota in Public Administration. Winterfeldt worked in social work in Olivia, serving Renville County, from 1947-1949, mostly with foster children. After that, he worked for the Minnesota Department of Public Welfare, first as a case reviewer, then as a liaison between St. Paul and the nine northwest counties in Minnesota. In 1957, he was appointed to the directorship of the Otter Tail Social Services in Fergus Falls, Minnesota, a position he still held at the time of the interview.
Date of Interview
8-2-1983
Original Format
Audio tape
Named Persons
Frank Vaughn, Laurel Sorlie, Jay Baker, Margaret Reed
Professions
Public welfare—Management, Social case work, Social workers--Supervision of
Organizations
Otter Tail County Social Services, Gustavus Adolphus College, University of Minnesota, Minnesota. Department of Public Welfare, United States. Social Security Administration, Fergus Falls State Hospital, Lutheran Social Service of Minnesota, Lake Region Rehab Industries, Lake Region Healthcare, Wright Hospital, Catholic Social Services, Lake Park-Wild Rice Children's Home, Minnesota. Division of Vocational Rehabilitation, Region IV Council on Domestic Violence, Willmar State Hospital, Minnesota. Department of Health, United States. Bureau of Indian Affairs, Moorhead State College
Places
Minnesota--Fergus Falls, Minnesota—Brownton, Minnesota--Minneapolis Metropolitan Area, Minnesota--Saint Peter, Minnesota--Renville County, Minnesota—Olivia, Minnesota--Otter Tail County, Minnesota--Saint Paul, Minnesota--Thief River Falls, Minnesota--Detroit Lakes, Minnesota--Cass Lake, Minnesota—Walker, Minnesota--Elbow Lake, North Dakota, Minnesota, Minnesota—Moorhead, Minnesota--Clay County, Minnesota--Becker County, Minnesota--Mahnomen County, Minnesota--Anoka County, Minnesota--Ramsey County, Minnesota--Hennepin County, Minnesota--Saint Louis County, Minnesota—Lake Lizzie, North Dakota—Fargo, North Dakota—Wahpeton, Minnesota—Breckenridge, Minnesota—Otter Tail Lake, Minnesota--Roseau County, Minnesota--Saint Cloud, Minnesota—Perham, Minnesota--New York Mills, Minnesota--Pelican Rapids, Minnesota--Parkers Prairie, Texas, Minnesota--White Earth Indian Reservation, Minnesota--Cass County, Oklahoma—Tulsa, Nebraska—Omaha
Keywords
Social service, Mental health services, Substance abuse—Treatment, Intellectual disability, Indians of North America
Restrictions on Use
Permission to publish, quote, or reproduce these oral interviews must be obtained in writing from Minnesota State University Moorhead Archives.
Disciplines
Oral History | Social Work
Recommended Citation
Winterfeldt, Roland F., "Oral Interview of Roland F. Winterfeldt" (1983). Oral Interviews. 23.
https://red.mnstate.edu/oral_interviews/23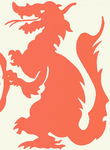 COinS