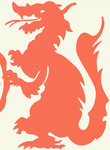 Interviewer
Timothy Madigan
Description
George Schonberger discusses his involvement in the Nonpartisan League in North Dakota during the 1920s and 1930s.
Biography
George Schonberger is a farmer who was state chairman of the North Dakota Nonpartisan League from 1932-1955. He was born in Perham, Minnesota, and married in 1919.
Date of Interview
8-27-1973
Original Format
Audio tape
Named Persons
Alexander John McKenzie, George Sperry Loftus, Arthur Charles Townley, William Langer, Olson, William II, John Miller Baer, P.M. Casey, Treadwell Twichell, Robert Marion La Follette Sr., Huey Pierce Long Jr., George William Norris, John Fitzgerald Kennedy, George Corley Wallace Jr., William Frederick Lemke, Lynn Joseph Frazier, Howard R. Wood, Walter Jeremiah Maddock, John N. Hagan, Elwyn B. Robinson, Hiram M. Drache, Milo Reno, Usher Lloyd Burdick, Quentin Northrup Burdick, Franklin Delano Roosevelt, Anna Eleanor Roosevelt, William Lewis Guy, George Stanley McGovern, Agnes Kjorlie Geelan, Robert Vogel, John Moses, Thomas H. Moodie, John Burke, Gerald Prentice Nye, Ole Gunwaldson, Andrew Miller, William Howard Taft, Calvin Coolidge, Warren Gamaliel Harding, Herbert Clark Hoover, Lydia Cady Langer, Mathias Dahl, Palmer M. Levin, Walter Welford, Thomas Terry Connally, John Bowden Connally Jr., Pancho Villa, José Victoriano Huerta Márquez, Joseph Raymond McCarthy, Eugene Joseph McCarthy, Eugenie Anderson, Ray Hemingway, Hubert Horatio Humphrey Jr., Orville Lothrop Freeman, Carey Estes Kefauver, Adlai Ewing Stevenson II, Byron Gilchrist Allen, Walter R. Hjelle, Cornelia Genevive Gjesdal Knutson, Richard Milhous Nixon, William McKinley
Professions
Farmers, Sales personnel
Organizations
American Society of Equity. North Dakota Union, North Dakota Nonpartisan League, North Dakota Farmers Union, North Dakota Farm Bureau, Republican Party (U.S.: 1854- ), Independent Voters Association (N.D.), Democratic-Farmer-Labor Party, Muscatell Chevrolet, Kost Brothers, Minn Kota Manufacturing Company, International Harvester Company, General Electric Company, Westinghouse Electric & Manufacturing Company, McCord and Company, Harrison Radiator Corporation, United States. Works Progress Administration, Civilian Conservation Corps (U.S.), North Dakota Farm Holiday Association, Progressive Party (U.S.: 1912), The Nonpartisan Leader, Columbia College (New York, N.Y.), Woman's Christian Temperance Union, Standard Oil Company, Metropole Hotel (Fargo, N.D.), AFL-CIO, Minneapolis Star and Tribune, University of Minnesota
Places
Minnesota—Ogema, Minnesota—Perham, North Dakota, Germany, North Dakota—Wheatland, North Dakota—Casselton, Minnesota—Minneapolis, Illinois—Chicago, North Dakota—Fargo, Minnesota, Washington (D.C.), New York (State)—New York, Minnesota—Detroit Lakes, North Dakota—Bismarck, Wisconsin, Minnesota—Moorhead, Massachusetts—Boston, United States—Mason-Dixon Line, Canada, North America—Red River Valley (Minnesota and North Dakota and Manitoba), Iowa, North Dakota—Cass County, Minnesota—Saint Paul, Minnesota—Callaway, Minnesota—Clay County, Minnesota—Becker County, North Dakota—Minot, Minnesota—Cotton Lake, Nebraska—Omaha, North Dakota—Cavalier, Minnesota—Hawley, Minnesota—Rochester, North Dakota—Mandan, Denmark, Nevada—Las Vegas, Pennsylvania
Keywords
Agriculture, Politics and government, World War (1914-1918), Manufacturing processes, Great Depression, North Dakota Nonpartisan League
Restrictions on Use
Permission to publish, quote, or reproduce these oral interviews must be obtained in writing from Minnesota State University Moorhead Archives.
Disciplines
American Politics | Oral History | Political History
Recommended Citation
Schonberger, George, "Oral Interview of George Schonberger" (1973). Oral Interviews. 47.
https://red.mnstate.edu/oral_interviews/47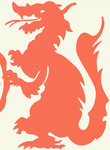 COinS