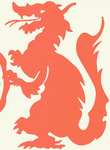 Interviewer
Terry L. Shoptaugh
Description
John J. Neumaier discusses his career, focusing on his time as president of Moorhead State College, from 1958-1968.
Biography
John J. Neumaier was born October 30, 1921, in Frankfurt, Germany, and came to the United States in 1939. He taught philosophy and sociology at Hibbing Junior College from 1951-1955, and then became Dean of the Hibbing Junior College, from 1955-1958. He became President of Moorhead State College in 1958, leaving in 1968 to become president of State University of New York at New Paltz. He held that position from 1968-1971. He passed away May 30, 2016.
Date of Interview
10-5-1987
Original Format
Audio tape
Named Persons
Earl Herring, Rod Searle, Roy Prentis, Norman H. Nelson, Rudy Perpich, Roland Dille, Arthur Knoblauch, Orville Lothrop Freeman, John Fitzgerald Kennedy, Peter Stephen Popovich, Lyndon Baines Johnson, Silas Douglass Cater Jr., Roger Hamilton, Charles R. Magel, James Morrill, Werner J. Feld, Berkeley Peabody, Clarence A. Glasrud, Albert B. Lord, O. Meredith Wilson, Charles Wright Mills, Robert Heron Bork, Henry Alfred Kissinger, Max Goldberg, Pernell J. Canton, Betty E. Feder, Lois Cornell Selberg, Lewis, John Stuart Mill, Hubert Horatio Humphrey, Eugene Joseph McCarthy, Richard Milhous Nixon, Ronald Wilson Reagan, Andrew Russell Pearson, Martin Luther King Jr.
Professions
College teachers, College presidents
Organizations
Moorhead State College, Hibbing Junior College, Prudential Insurance Company of America, Minnesota State College Board, Minnesota State University Board, University of Minnesota, Brandeis University, Harvard University, Massachusetts Institute of Technology, Southwest Texas State Teachers College, Carleton College (Northfield, Minn.), Unesco, Yale University, American Association of University Professors, St. Cloud State College, Bemidji State College, Minneapolis Star and Tribune, Princeton University, St. John's University (Collegeville, Minn.), Forum Publishing Company (Fargo, N.D.), Democratic-Farmer-Labor Party, St. Paul Pioneer Press and Dispatch, Concordia College (Moorhead, Minn.), North Dakota State University, The Advocate
Places
Minnesota—Hibbing, Minnesota—Moorhead, Germany, Minnesota—Minneapolis, Minnesota—Saint Paul, Massachusetts, Washington (D.C.), Minnesota—Detroit Lakes, France—Paris, England, India, China, Louisiana, Minnesota—Fergus Falls, California, New York (State)—New Paltz, New York (State)—Kingston, New York (State)—Newburgh, New York (State)—New York, Minnesota—Clay County, Africa
Keywords
Universities and colleges, Universities and colleges—Administration
Restrictions on Use
Permission to publish, quote, or reproduce these oral interviews must be obtained in writing from Minnesota State University Moorhead Archives.
Disciplines
Higher Education | Oral History
Recommended Citation
Neumaier, John J., "Oral Interview of John J. Neumaier" (1987). Oral Interviews. 41.
https://red.mnstate.edu/oral_interviews/41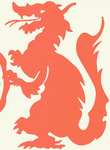 COinS