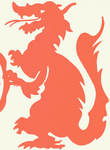 Interviewer
Timothy Madigan
Description
Byron Allen discusses his involvement in politics throughout the 1930s, and with the Democratic-Farmer-Labor Party in Minnesota during the 1940s, 1950s and 1960s.
Biography
Byron Gilchrist Allen was born on Friday the 13th, September 1901, in Laurens, Iowa. His early education took place mostly in Pocahontas County, Iowa, with some years spent in the Des Moines, Iowa, school system, when his father was an Iowa State Senator. He attended college at Iowa State University and Iowa State College. His political activities caused him to leave college in 1924, but he graduated from Iowa State College in 1932. He became the editor of the Pocahontas Democrat newspaper, and in 1927 was elected to the Iowa House of Representatives.
Date of Interview
8-3-1973
Original Format
Audio tape
Named Persons
Grace Gilchrist, Raymond Allan Pearson, Fred K. Holley, John D. Dennison, Smith Wildman Brookhart, Robert Marion la Follette, Franklin Delano Roosevelt, Calvin Coolidge, Warren Gamaliel Harding, Fred Cramer Gilchrist, George Hinn, Ben Allen, J.A. Eckenrod, Alfred Emanuel Smith, Martin Luther, John Fitzgerald Kennedy, James G. Blaine, Oliver Cromwell, Eugene J. McCarthy, Pope John XXIII, Richard Louis Murphy, Elsa Elianora Erickson, Hugo Lafayette Black, Hanford MacNider, Daniel Webster Turner
Professions
Grain elevators, Newspaper editors, Iowa. General Assembly. House of Representatives
Organizations
University of Iowa, Quakers, Fairmont State College (Fairmont, W. Va.), California State College (Pa.), Moorhead State College, Bemidji State College, Iowa State Teachers College, University of Northern Iowa, Wellesley College, Methodist Church, Iowa. General Assembly. Senate, United States. Army. Reserve Officers' Training Corps, West Des Moines High School, Iowa State University, Iowa State College, Progressive Party, Republican Party (U.S.: 1854- ), Democratic-Farmer-Labor Party, North Dakota Nonpartisan League, Farmer-Labor Party (Minn.), Pocahontas Democrat, The Pocahontas Record, Ku Klux Klan (1915- ), Catholic Church, United States. Congress. Senate, American Legion, United States. Rural Electrification Administration, National Farmers Organization (U.S.), State University of Iowa
Places
Minnesota—Detroit Lakes, Iowa—Laurens, Iowa—Pocahontas County, Iowa—Marshall County, Iowa—Marshalltown, Pennsylvania, West Virginia, Iowa—Algona, Iowa--Cedar Falls, North Dakota, Minnesota, Minnesota—Bemidji, North Dakota—Minot, Netherlands, Iowa—Des Moines, Iowa—Iowa City, Iowa—Ames, Wisconsin, South Dakota, Iowa—Gilmore City, Ireland—Ulster, Minnesota—Becker County, Pennsylvania—Philadelphia, Massachusetts, Ireland, Iowa—Dubuque, Iowa—Marathon, Pennsylvania, New York (State), Iowa--Mason City, Nebraska, Iowa—Pocahontas, Iowa—Rolfe, Iowa—Corning, Florida
Keywords
Great Depression, Politics and government, Ku Klux Klan (1915- ), Society of Friends, New Deal, 1933-1939
Restrictions on Use
Permission to publish, quote, or reproduce these oral interviews must be obtained in writing from Minnesota State University Moorhead Archives.
Disciplines
American Politics | Oral History
Recommended Citation
Allen, Byron Gilchrist, "Oral Interview of Byron Gilchrist Allen" (1973). Oral Interviews. 33.
https://red.mnstate.edu/oral_interviews/33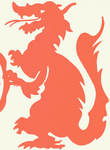 COinS