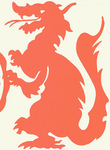 Description
Ruth Janice Schillerstrom Hoglund describes growing up in Moorhead, Minnesota, and the businesses and services in Fargo-Moorhead.
Biography
Ruth Janice Schillerstrom Hoglund was born May 8, 1925. She attended kindergarten through high school at the campus school at Moorhead State, starting in 1930 and graduating in 1943. She graduated from the Moorhead State Teacher's College with music and science majors, and received her Master's degree in special education from Moorhead State University.
Date of Interview
10-26-2020
Original Format
Audio tape
Named Persons
Dr. G. L. Gosslee, Ethel B. Durboraw, Mary C. Rainey, William Russell, Bob Litherland, V. Duane Thysell, Gloria Thysell, Enola Schramm, Roy Schramm, Ray Schramm, Mr. Anderson, Mrs. Fitch, Cass Gilbert, N. W. Klooze, Manny Marget, Fanny Marget, Elsie Kossick, Walter F. Seign, Linda Lu, Patsy Lou, Joseph Robinette Biden Jr., Donald J. Trump, Trista Raezer-Stursa, Lars Birklid, Maynard C. Reynolds, Dorothy Venard, Maude Wenck, Ethel Tainter, Florence Henderson, Cora Hoag Hoglund, Margaret Newton, Philip Hoglund, Tom Hoglund, Alan Philip Hoglund, Stanley Hoglund
Professions
Teachers of the blind, Teachers
Organizations
Moorhead State Teachers College, Concordia College (Moorhead, Minn.), Conley Grocery, International Dairy Queen, Inc., Ice Follies (Show), Andy's Grocery, Nystrom's Grocery, Tenth Avenue Grocery, Christiansen's Grocery, Trinity Lutheran Church (Moorhead, Minn.), Grace United Methodist Church, Moorhead, First Presbyterian Church of Moorhead, Bethesda Lutheran Church, St. Joseph's Catholic Church, St. John the Divine Episcopal Church, First Congregational United Church of Christ (Moorhead, Minn.), Moorhead Theater, Fargo Theatre Co. (Fargo, N.D.), Isis Theatre, Roxy Theater, Grand Theater, Grand Cafe, State Theatre, Metropole Hotel, Princess Theater, Park Theater, Gamble's Store, Kiefer-Chevrolet, W.W. Wallwork Ford, Harris Implement Shop, Peterson Car Company, Comstock Hotel, KVOX-FM, North Dakota State University, Bluebird Cafe, Gopher Grill, Kossick's Off Sale, Wold Drug, Eddie's Coffee Shop, Vold Dress Shop, Waterman's Department Store, Martinson's Jewelry, Peterson's, The Aquarium, Andy Gompf Station, Rathskeller Over the Rhine Saloon, Central Lumber Company, Melberg Printing Company, Howard's Ice Cream, Wright Funeral Home, Luxury Ice Cream Store, S & L Store, Herbst Department Store, deLendrecies Department Store, Moody's Department Store, J.C. Penney Co., Valley Tourist Cabins, Coca-Cola Company, Fairmont Creamery Company, WDAY Radio (Radio station : Fargo, N.D.), Dommer's Boat House, Marriott Hotel, Minnesota State Community and Technical College Moorhead, Fargo (N.D.). Public Schools, Moorhead High School (Moorhead, Minn.), San Francisco State College, University of Minnesota, Young Women's Christian Association of the U.S.A.
Places
North Dakota—Fargo, Minnesota—Moorhead, Minnesota—Sabin, Minnesota—Glyndon, Minnesota—Barnesville, Minnesota—Georgetown, Minnesota—Kragnes, North Dakota—Fargo—Island Park, North Dakota--Sheyenne River, North Dakota--West Fargo, North Dakota—Harwood, Minnesota—Moorhead—Daily Park, North Dakota—Fargo—Trollwood Park, California
Keywords
Local history, Business enterprises, Restaurants, Church buildings, Radio programs
Restrictions on Use
Permission to publish, quote, or reproduce these oral interviews must be obtained in writing from Minnesota State University Moorhead Archives.
Disciplines
Oral History | Social History
Recommended Citation
Hoglund, Ruth Janice Schillerstrom, "Oral Interview of Ruth Janice Schillerstrom Hoglund" (2020). Oral Interviews. 31.
https://red.mnstate.edu/oral_interviews/31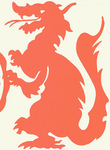 COinS