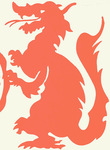 Files
Description
Alice Corneliussen discusses her experiences at Moorhead State, both as a student in the early 1920s, and later as a faculty member from 1931-1967. Topics covered include student attitudes, changes to campus and curricula over the years, effects of the Depression and the Second World War on the College, recollections of the faculty, and discussion of rural school education methods and practices.
Biography
Alice Corneilussen was born September 8, 1903, near Comstock, MN, to Even Corneilussen and Marit Egge Corneilussen. She grew up on the family farm near Rustad, Minnesota, attending grades 1 through 8 in a rural school nearby. In 1919, she began taking classes at Moorhead Normal School, from which she graduated in 1925. In 1927, Corneliussen started her education career in Clay County when she began as teaching principal at the Oak Mound rural school. After four years there, she joined the faculty at MSC as the supervisor of the college's affiliated rural schools. Later she became director of rural education. In 1950, Corneliussen became principal of the MSC Campus Elementary school, a post she held until 1963. From 1963 to her retirement in 1967, she served as assistant professor of education. Her educational background includes a BE from MSTC in 1932, and an MA from Columbia University in 1935.
Date of Interview
3-29-1983
Original Format
Audio tape
Named Persons
Flora Frick, Jessie McKellar, Katherine Leonard, Burl G. Martin, J. Herbert Burgy, Caswell Ballard, Maude Hayes, Daniel Preston, Blanche Loudon, Marie Sorknes, Milla Corneliussen, Emma Erickson, Art Storms, Nellie Corneliussen, Anna Swenson, C.P. Archer, Margaret M. Bieri, Fanny Dunn, Raymond B. MacLean, Ole R. Sande, O.W. Snarr, Delsie Holmquist, Byron D Murray, Joseph Kise, Ruth Hanson, May Tangen, Amanda Orestead, Alice Nesvold, Florence Powell, Grace Machew, Frank A. Weld, Aileen Schoeppe, Clarence A. Glasrud, David L. Anderson, Alexander Jerome "Sliv" Nemzek, John Ielmini, Valborg Sorknes, Ruth Preston, Samuel Bridges, Arnold M. Christensen, Arthur Nix
Professions
Teachers, Rural schools—Administration
Organizations
Minnesota. State Normal School (Moorhead, Minn.), Moorhead State Teachers College, Moorhead High School (Moorhead, Minn.), Concordia College (Moorhead, Minn.), Trinity Lutheran Church (Moorhead, Minn.), University of Minnesota, Columbia University, Oak Mound Consolidated School, Minnesota Department of Rural Education, University of Chicago, United States. National Youth Administration, United States. National Guard Bureau, Kiwanis International, Rotary International, Chamber of Commerce of the United States of America, United States. Army Air Forces
Places
Norway--Valdres, North Dakota--Wild Rice, Norway—Toten, Minnesota—Comstock, Minnesota—Rustad, Minnesota—Moorhead, Minnesota—Barnesville, Minnesota—Argyle, Minnesota—Warren, Minnesota—Crookston, North Dakota—Fargo, Minnesota—Dilworth, Minnesota—Glyndon, Minnesota—Menahga, Minnesota—Frazee, Minnesota—Sunnyside Township, Minnesota--Clay County, Minnesota—Riverside Township, Michigan, Minnesota—Moland Township, Minnesota—Minneapolis
Keywords
Emigration and immigration, Universities and colleges Education, Rural, World War (1939-1945)
Restrictions on Use
Permission to publish, quote, or reproduce these oral interviews must be obtained in writing from Minnesota State University Moorhead Archives.
Disciplines
Education | Higher Education | Oral History
Recommended Citation
Corneilussen, Alice, "Oral Interview of Alice Corneilussen" (1983). Oral Interviews. 29.
https://red.mnstate.edu/oral_interviews/29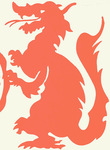 COinS