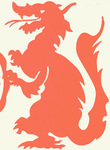 Interviewer
Gloria Thompson
Description
Miss Corneilussen discusses her early days in Moorhead and what it is was like in 1920s for women in higher education.
Biography
Alice Corneilussen was born September 8, 1903, near Comstock, MN, to Even Corneilussen and Marit Egge Corneilussen. She grew up on the family farm near Rustad, Minnesota, attending grades 1 through 8 in a rural school nearby. In 1919, she began taking classes at Moorhead Normal School, from which she graduated in 1925. In 1927, Corneliussen started her education career in Clay County when she began as teaching principal at the Oak Mound rural school. After four years there, she joined the faculty at MSC as the supervisor of the college's affiliated rural schools. Later she became director of rural education. In 1950, Corneliussen became principal of the MSC Campus Elementary school, a post she held until 1963. From 1963 to her retirement in 1967, she served as assistant professor of education. Her educational background includes a BE from MSTC in 1932, and an MA from Columbia University in 1935.
Date of Interview
10-29-1973
Original Format
Audio tape
Named Persons
O. E. (Ole Edvart) Rølvaag, Franklin Delano Roosevelt, William Heard Kilpatrick, John Dewey, William C. Bagley, Ray MacLean, Johan Andreas Hannamark Corneilussen, Mark Timothy Corneilussen, John Corneilussen, David C. Askegaard, Peter Dahlstrom, Mrs. David C. Askegaard, Lars Tomsaager
Organizations
Minnesota Traveling Library, The Farmer, Farmers' Almanac, Montgomery Ward, Sears, Roebuck and Company, United States. Rural Electrification Administration, Delco-Light Company, Republican Party (U.S : 1854- ), Democratic Party (U.S.), Oak Mound School, Minnesota. State Normal School (Moorhead, Minn.), Moorhead High School (Moorhead, Minn.), Minnesota. Department of Education, University of Minnesota, Columbia University, Bemidji State University
Places
Norway—Valdres, Norway—Gudbrandsdalen, Norway—Oslo, Minnesota—Wild Rice Township, Minnesota—Comstock, Italy—Rome, Minnesota—Alexandria, North Dakota—Fargo, Minnesota--Clay County, Minnesota—Rustad, New York (State)—New York, Minnesota—Saint Cloud, North Dakota—Hickson
Keywords
Emigration and immigration, Amusements, Games, Agriculture, Great Depression, New Deal, 1933-1939, Rural schools
Restrictions on Use
Permission to publish, quote, or reproduce these oral interviews must be obtained in writing from Minnesota State University Moorhead Archives.
Disciplines
Education | Higher Education | Oral History
Recommended Citation
Corneilussen, Alice, "Oral Interview of Alice Corneilussen" (1973). Oral Interviews. 28.
https://red.mnstate.edu/oral_interviews/28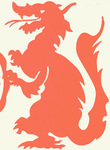 COinS