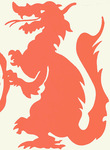 Interviewer
Robert MacLeod
Files
Description
Daniel L. Preston talks about early music programs and groups at Moorhead State, the male choruses that he directed, and the recognition these groups received regionally and nationally. He also discusses his philosophy and techniques in the teaching of vocal music.
Biography
Daniel L. Preston graduated from Lawrence University in Appleton, Wisconsin, in 1918. After briefly serving in the Army, he accepted a position at the Moorhead State Normal School in 1919, where he served as director of the Music Department until 1948. During this time, he also directed a number of community groups. In 1931, he originated and directed the Fargo-Moorhead Amphion Chorus, a group of about 90 local male vocalists. In 1948, he began a doctoral program at the University of Washington in Seattle, where he also taught. From 1949-1962, he was dean of music at Pacific University in Forest Grove, Oregon. Upon retiring, he moved to Fargo, North Dakota.
Date of Interview
2-17-1984
Original Format
Audio tape
Named Persons
Frank A. Weld, Caswell Ballard, Alex J. Nemzek, Maud Hayes, Delmar J. Hansen, Arthur Storms, Ernest Harold Gates, Dewey F. Gates, Ruben Parson, Oscar E. Thompson, Robert Walls, Caldwell, Alexander Brailowsky, Isaac Stern, Saul Herrock, Nikolay Kedrov Sr., Albert Morini, Adolf Hitler, Lawrence Welk, Jules A. Herman, Dale Hallack, Joe E. Best, Larry Peterson, William Preston, Jim Preston, Molly Belle Flood, Clair Virgil Flood
Professions
Music teachers, Choral conductors, Deans (Education)
Organizations
Northern Pacific Railway Company, Lawrence University, Minnesota. State Normal School (Moorhead, Minn.), Oregon State University, Kiwanis International, The Amphion Chorus of Fargo-Moorhead, Gideons Singing Society, Academy of Music (Philadelphia, Pa.), United States. Air Force, University of Washington, Olympic College, Pacific University, Episcopal Church. Diocese of North Dakota
Places
Wisconsin—Bangor, Wisconsin—La Crosse, Minnesota—Moorhead, Wisconsin—Appleton, Minnesota—Alexandria, Washington (State)—Seattle, North Dakota--Valley City, Idaho, Illinois—Chicago, Saskatchewan—Regina, North Dakota—Fargo, New York (State)--New York, Pennsylvania—Philadelphia, Russia (Federation)--Saint Petersburg, France—Paris, Italy—Rome, England, Germany, Minnesota--Saint Paul, Nevada—Reno, Arizona—Phoenix, Oregon, Washington (State)—Bremerton, Oregon--Forest Grove, Washington (State), California, Minnesota--Big Cormorant Lake, Minnesota—Minneapolis, North Dakota--Grand Forks, Hawaii—Honolulu, Japan
Keywords
Vocal music, Music--Instruction and study
Restrictions on Use
Permission to publish, quote, or reproduce these oral interviews must be obtained in writing from Minnesota State University Moorhead Archives.
Disciplines
Music | Oral History
Recommended Citation
Preston, Daniel L., "Oral Interview of Daniel L. Preston" (1984). Oral Interviews. 26.
https://red.mnstate.edu/oral_interviews/26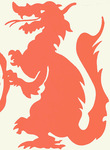 COinS