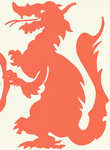 Interviewer
Elsie and Ralph Lee
Files
Description
Allen Erickson and his wife Ruth discuss their experience while students at Moorhead State during the late 1920's and early 1930's. They talk about classes, instructors, and conditions at Moorhead State during that time. Dr. Erickson also discusses his duties as a faculty member in the Departments of English and Speech.
Biography
Allen Erickson is a native of Breckenridge, MN and a graduate of Fergus Falls, Minnesota High School. He attended the Moorhead State Teacher's College in 1927, majoring in both English and Education, to earn his degree in 1933. His wife Ruth came to Moorhead State in 1931.
Allen Erickson received his master's degree at the University of Minnesota in 1938 and his doctorate in Reading at the University of Oregon in 1954. Beginning in the Moorhead State Speech Department in 1946, he concentrated on remedial reading. In 1954, he helped to organize the Red River Reading Council. Erickson retired from Moorhead State in July 1973.
Date of Interview
11-22-1982
Original Format
Audio tape
Named Persons
Millie H. Dahl, Sarah Hougham, Olaf J. Hagen, Harriet Hagen Geib, Byron D. Murray, Caswell Ballard, Joseph Kise, Samuel G. Bridges, Ethel Tainter, Dan Preston, Maude Hayes, Clifford Archer, Vince Murphy, Ralph Smith, Flora M. Frick, Blanche Louden, John M. Jenkins, Otto W. Snarr, Albert Marsh, Dr. Killgallon, Robbins, Lyl R. Solem, Arnold M. Christenson, Ray B. MacLean, Julian Bjerkness
Professions
Teachers, College teachers, School principals, Insurance adjusters
Organizations
Moorhead State Teachers College, Concordia College (Moorhead, Minn.), Hamline University, Augsburg College, Alpha Psi Omega, Young Women's Christian Association, University of Minnesota, Cass-Clay Creamery
Places
Minnesota--Fergus Falls, Minnesota—Moorhead, Minnesota—Duluth, Minnesota—Aitkin, Minnesota—Warren, Iowa, University of Oregon, California—Riverside, Oregon—Corvallis, North Dakota—Fargo, Minnesota—Doran
Keywords
Universities and colleges, Fraternal organizations
Notes
Interview of Allen and Ruth Erickson, funded by an MSU Foundation Excellence Grant, 1982-1983.
Restrictions on Use
Permission to publish, quote, or reproduce these oral interviews must be obtained in writing from Minnesota State University Moorhead Archives.
Disciplines
Higher Education | Oral History
Recommended Citation
Erickson, Allen and Erickson, Ruth, "Oral Interview of Allen and Ruth Erickson" (1982). Oral Interviews. 21.
https://red.mnstate.edu/oral_interviews/21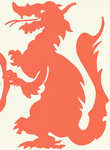 COinS