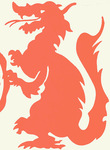 Files
Description
John M. Jenkins, a counselor, teacher, and administrator at Moorhead State, discusses the changes caused by World War II and the effects of the returning veterans after the war on the Moorhead State Campus: its curriculum, its faculty, and its changing emphasis towards the Liberal Arts. He also relates some of his experiences with present and past faculty and administrators, such as President O.W. Snarr, Virginia Grantham, Flora Frick, and Maude Wenck.
Biography
John M. Jenkins, a native of Fargo, North Dakota, served Moorhead State in a variety of faculty and administrative positions during his 31-year career (1945-1977). After serving in World War II, he worked as a veterans' advisor, teacher in the Social Studies and Education Departments, and as Dean of Graduate Studies, Dean of Students, Dean of Men, Acting Dean of Academic Affairs, Director of Development, and Director of Campus Planning.
He received a Bachelor's degree in History and Mathematics from North Dakota State University, a Master's degree in Sociology from the University of Iowa, and a Doctor of Education degree from the University of North Dakota.
Date of Interview
11-16-1982
Original Format
Audio tape
Named Persons
Florence Jenkins, David Jenkins, Janet Jenkins, Bill Kern, Otto W. Snarr, Melvin E. Hearl, Virginia Fitzmaurice Grantham, Ruby Solein, Charles Thurber, Marion Madelyn Haukebo Powers, Max Hilton Powers, John C. McDonald, Norman Carlson, Delsie M. Holmquist, Paul Heaton, Samuel G. Bridges, Howard Lisne, Ella A. Hawkinson, Ray B. MacLean, Arnold M. Christenson, Glenn C. Dildine, Bertram McGarrity, Jessie Knapp Steele, Lyle H. Steele, Alice Corneliussen, Marie Sorknes, Dorothy Johnson, Flora M. Frick, Maude H. Wenck, Neil Edward Wohlwend, Byron D. Murray, Clarence A. Glasrud, Allen Erickson, John Claggett Danforth, Alex J. Nemzek, Donald Anderson, Marlowe Wegner, Amos D. Maxwell, Casper P. Lura
Professions
Counselors, College teachers, College administrators
Organizations
Moorhead State University, North Dakota Agricultural College, University of Iowa, University of North Dakota, Fargo (N.D.). Public Schools, United States. Veterans Administration, United States. Army. Air Corps, Moorhead Campus School, Linfield College, American Legion, United States. Air Force, United States. Department of State, University of Minnesota, University of Chicago, Case Western Reserve University, United States. Navy, Boy Scouts, Chamber of Commerce of the United States of America
Places
North Dakota—Fargo, Minnesota—Moorhead, Europe, North Dakota—Eddy County, North Dakota—McHenry, North Dakota—Oberon, North Dakota--Benson County, New Jersey, New York (State)--New York Metropolitan Area, Minnesota--Clay County, Vietnam, Massachusetts—Boston, Minnesota—Winona, Michigan--Lake City, Nigeria, Norway, West Virginia, West Virginia—Romney, Wisconsin—Beloit, Ohio—Cleveland, Missouri, Missouri--Saint Louis, Michigan—Interlochen, Minnesota--Minneapolis Metropolitan Area, Iowa, North Dakota, South Dakota, California, North Dakota—Mayville, North Dakota—Minot
Keywords
Montgomery G.I. Bill (United States), Universities and colleges
Notes
Interview of John M. Jenkins, funded by an MSU Foundation Excellence Grant, 1982-1983.
Restrictions on Use
Permission to publish, quote, or reproduce these oral interviews must be obtained in writing from Minnesota State University Moorhead Archives.
Disciplines
Higher Education | Oral History
Recommended Citation
Jenkins, John M., "Oral Interview of John M. Jenkins" (1982). Oral Interviews. 20.
https://red.mnstate.edu/oral_interviews/20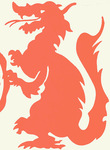 COinS