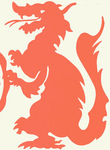 Interviewer
Timothy Madigan
Description
The tape deals with teaching school in the Finnish community of New York Mills, Minnesota in the late 1930s, and other aspects of Finnish-American immigrant life.
Biography
Ralph Smith was born in Glyndon, Minnesota, in 1906. He attended Moorhead State College, and worked as a junior high and high school principal until 1935, when he began to study law and social work, which became his career. Lila Smith was born in Leaf Lake Township, Minnesota, in 1909, to Finnish immigrants. She also attended Moorhead State College, and began teaching in 1928.
Date of Interview
6-12-1973
Original Format
Audio tape
Named Persons
Jacob Henry Smyser, Raymond B. MacLean, C.P. Archer, Byron Murray, Joseph Kise, Ethel Tainter, Georgina Lommen, Ella A. Hawkinson, Mr. Knopf, "Ma" Jackson, Floyd Bjørnstjerne Olson, Franklin Delano Roosevelt, Elmer Austin Benson, Harold Edward Stassen, Everett Fraser
Professions
Teaching, School principals, Social workers
Organizations
Northern Pacific Railroad Company, Moorhead State College, University of Chicago, University of Southern California, Old Order of Owls, North Dakota State University, United States. Works Progress Administration, Farmer-Labor Party (Minn.), United Charities of St. Paul, Honeywell Inc., Minnesota Farmers' Holiday Association, University of Minnesota, Harvard University, Princeton University, Yale University, Carleton College (Northfield, Minn.), St. Olaf College, Concordia College (Moorhead, Minn.), Augsburg College, Macalester College, College of St. Thomas (Saint Paul, Minn.), College of St. Catherine, Minnesota Historical Society. State Historic Preservation Office, Mayo Clinic
Places
Minnesota—Leaf Lake (Township), Minnesota—Glyndon, Minnesota--Buffalo River State Park, Wisconsin, Minnesota—Stockwood, Pennsylvania—Pittsburgh, Minnesota—Moorhead, Minnesota--New York Mills, Sweden, Minnesota—Otto (Township), California, North Dakota, Montana, Minnesota—Arlington, New York (State), Minnesota—Minneapolis, Minnesota--Saint Paul, Washington (D.C.), Pennsylvania—Altoona, New York (State)—Albany, Rhode Island—Providence, Minnesota—Ottertail, Minnesota—Henning, Minnesota—Perham, Finland, Norway, Minnesota—Graceville, Minnesota--New Ulm, Russia, Finland—Helsinki, Czechoslovakia, Estonia, Finland—Tornio, Germany, Minnesota—St. Olaf (Township), Russia (Federation)--Ural Mountains, Michigan
Keywords
Emigration and immigration, Finnish Americans, College students, Fraternal organizations, Great Depression, Norwegian Americans--Social life and customs, Cooperation, Sauna, Political parties, Socialism
Restrictions on Use
Permission to publish, quote, or reproduce these oral interviews must be obtained in writing from Minnesota State University Moorhead Archives.
Disciplines
Oral History | United States History
Recommended Citation
Smith, Ralph and Smith, Lila Ohman, "Oral Interview of Ralph and Lila (Ohman) Smith" (1973). Oral Interviews. 17.
https://red.mnstate.edu/oral_interviews/17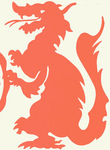 COinS