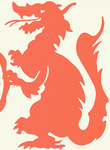 Interviewer
Timothy Madigan
Files
Description
Interview with Karl Nygard, the first Communist mayor of the United States, in Crosby, Minnesota.
Biography
Karl Nygard was the first communist mayor in the United States. Born August 25, 1906, in Iron Bend, Wisconsin, he moved to Crosby, Minnesota, at the age of five. After some years working in mines, he became in involved in the region's radical politics, becoming the mayor of Crosby, Minnesota, at the age of 26. He died April 26, 1984.
Date of Interview
9-13-1973
Picture
Original Format
Audio tape
Named Persons
Chiang Kai-shek, Franklin Delano Roosevelt, Nicola Sacco, Bartolomeo Vanzetti, Francisco Franco, Adolf Hitler, Benito Mussolini, Herbert Hoover, Karl Marx, Friedrich Engels, Vladimir Ilʹich Lenin, Theodore Roosevelt, Jack London, Otto Fürst von Bismarck, Victor L. Berger, Mr. Fredrichs, Salvador Allende Gossens, Carl Gustaf Emil Mannerheim, Floyd Björnstjerne Olson, Oliver Wendell Holmes, Pauline J. Sheets, Miles Dunne, Leon Trotsky, Charles Taylor, John Llewellyn Lewis, Vyacheslav Mikhaylovich Molotov, Friedrich Wilhelm Ernst Paulus, Joseph Stalin, Nikolaĭ Ivanovich Bobrikov, Bill Koski, William Z. Foster, Earl Russell Browder, Clarence A. Hathaway, Elmer Austin Benson, Nat Ross, Carl Gerald Nygard
Professions
Miners, Railroads—Employees, Mayors, Highway departments—Employees, Farmers, Dairy products industry
Organizations
Uppsala universitet, Dunwoody Iron Mine, University of Minnesota, Evergreen Mine Ore Processing Plant, Inland Steel Company, Industrial Workers of the World, Soviet Union. Sovet narodnykh komissarov, United States. Congress. House, United States. Congress. Senate, Mensheviks, Communist International, Socialist Party of Great Britain, United States. Federal Bureau of Investigation, United States. Central Intelligence Agency, Winnipeg Free Press, Ku Klux Klan (1915- ), Farmer-Labor Party (Minn.), Railroad and Warehouse Commission of the State of Minnesota, United States. Supreme Court, Communist Party of the United States of America, International Ladies' Garment Workers' Union, United States. Works Progress Administration, Civilian Conservation Corps (U.S.), Citizens Alliance of Minneapolis, Socialist Workers Party, International Brotherhood of Teamsters, National Farmers' Holiday Association (U.S.), Producers' News, Uusi kotimaa, Congress of Industrial Organizations (U.S.), United Mine Workers of America, Moorhead State College, Democratic-Farmer-Labor Party, Republican Party (U.S. : 1854- ), Minnesota. Highway Department
Places
Minnesota—Ogema, Wisconsin—Iron Bend, Minnesota—Crosby, Finland, Wisconsin, Michigan, United States--Gogebic Range, Minnesota--Mesabi Range, Minnesota—Chisholm, Illinois—Peru, Illinois—Oglesby, Illinois--La Salle, Illinois--Illinois River, China, India, England, Africa, North Dakota, Massachusetts, Spain, Soviet Union, Great Britain, France, Ireland, Philippines, Cuba--San Juan Hill, Sweden, Norway, Germany, South America, Minnesota—Ortonville, Canada, Chile, Minnesota--Saint Paul, Washington (D.C.), Minnesota—Minneapolis, New York (State)--New York, Minnesota--Detroit Lakes, Mexico, Minnesota--New York Mills, Italy, Poland, Russia (Federation)--Volga River Region, Russia (Federation)--Saint Petersburg, Minnesota—Moorhead, Vietnam, Thailand, Newfoundland and Labrador, North Dakota—Minot, Alaska
Keywords
Emigration and immigration, Mineral industries, Milford Mine Disaster, Labor unions, Civil War (Spain: 1936-1939), Great Depression, Communism, Capitalism, Imperialism, World War (1914-1918), Russo-Finnish War (1939-1940), World War (1939-1945)
Restrictions on Use
Permission to publish, quote, or reproduce these oral interviews must be obtained in writing from Minnesota State University Moorhead Archives.
Disciplines
American Politics | Oral History
Recommended Citation
Nygard, Karl Emil, "Oral Interview of Karl Nygard" (1973). Oral Interviews. 16.
https://red.mnstate.edu/oral_interviews/16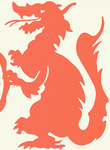 COinS