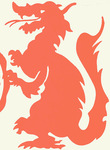 Interviewer
Timothy Madigan
Files
Description
Viena Hendrickson discussed her parent's involvement with the socialist and workers' movements among the Finns of northern Minnesota. She described their political and social organizations. Hendrickson also talked about her own involvement in the Socialist and Farmer-Labor parties and the latter's eventual union with the Democratic Party. She described how women became involved in politics, especially in the Farmer-Labor Women's Federation, and then shared her impressions of Eugene Debs, Floyd B. Olson, Elmer Benson, Henry Shipstead, Harold Stassen and Hubert Humphrey. Finally, Hendrickson discussed red baiting in the 1940s and 1950s, isolationism and her views on the United Nations.
Biography
Viena Hendrickson was born in Helsinki, Finland, on November 4, 1897. Her father's name was Henry Pasanen. Around 1901 she immigrated with her family to Cloquet, Minnesota. Her parents immediately became very active Social Democrats. Her mother wrote for the Industrialist, an International Workers of the World newspaper in the Duluth-Superior area. After graduating from the Bush Conservatory of Music in Chicago, Viena married George Johnson from Hancock, Michigan. Viena had two daughters with him, Romaine and Mary Lynn. In the 1930s Hendrickson joined the Farmer-Labor party. She soon became chairperson of the Eighth Congressional District. When the Democratic and Farmer-Labor parties amalgamated in 1944 she ran for the Railroad and Warehouse Commission. Although defeated, Viena was appointed to be Collector of Customs in the Duluth area by President Truman.
Date of Interview
6-14-1973
Picture
Original Format
Audio tape
Named Persons
Henry Pasanen, Eugene Victor Debs, Carl Parta, Lempi E. Parta, Carl Eugene Parta, Russell O. Parta, George Johnson, Romaine Johnson, Mary Lynn Johnson, Harry S Truman, Floyd Björnstjerne Olson, Emily Neubuhl, Patrick J. Delaney, Mrs. Victor Grohn, Elmer Austin Benson, Richard Milhous Nixon, James M. Shields, Henry Shipstead, Harold Edward Stassen, Robert Marion La Follette, Henry Agard Wallace, Clare Boothe Luce, Franklin Delano Roosevelt, Hubert Horatio Humphrey, Arthur Naftalin, Orville L. Freeman
Organizations
Socialist Party (U.S.), Communist Party of the United States of America, Industrial Workers of the World, Independent Order of Good Templars, Farmer-Labor Party (Minn.), American Federation of Labor, AFL-CIO, Republican Party (Minn.), United Nations, United States. Congress. House. Committee on Un-American Activities, North Dakota Nonpartisan League
Places
Finland—Helsinki, Minnesota—Cloquet, Minnesota—Duluth, Minnesota--Two Harbors, Sweden, Russia, Michigan—Hancock, Wisconsin—Superior, Minnesota--New York Mills, Massachusetts, Minnesota--Minneapolis Metropolitan Area, Michigan—Detroit, Idaho--Coeur d'Alene, Washington (D.C.), New York (State), Soviet Union, China, Vietnam
Keywords
Socialism, Emigration and immigration, Nicholas II, Emperor of Russia, 1868-1918, Folk high schools, Cooperation, Finnish Americans--Societies, etc., Finnish Americans--Social life and customs, Industrialisti (The Industrialist), Finnish language, Työmies (The Workingman), Päivälehti (The Daily Paper), Minnesotan Uutiset (Minnesota News), Duluth News Tribune, Great Depression, Feminism, Poll tax--Law and legislation, World War (1914-1918), Liens, Isolationism, Vietnam War (1961-1975), Disarmament
Restrictions on Use
Permission to publish, quote, or reproduce these oral interviews must be obtained in writing from Minnesota State University Moorhead Archives.
Disciplines
American Politics | Oral History | United States History
Recommended Citation
Hendrickson, Viena Johnson, "Oral Interview of Viena Hendrickson" (1973). Oral Interviews. 14.
https://red.mnstate.edu/oral_interviews/14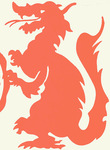 COinS